Saint Pierre - Our PHILOSOPHY...
Saint Pierre - Our PHILOSOPHY...
« It's a blue house, attached to the mountain; one gets there on foot… »
In this blue house, where the source constantly sings, we prefer, as you certainly do too, the song of the birds to the noise of car engines. Hence, after a brief stop for dropping your baggage, vehicles are invited to return to the parking lot besides the main house. Which joy « to be mounting to one's lodging on foot » getting one's legs into shape after a long voyage, and finding oneself in a calm and secure place for all ... in the realm of Queen Nature where « you walk as prince and princess » If needed, the wheelbarrow taxi is at your disposal for getting your belongings to tee-pee, caravans and Bergerie Guest House 300 m up the hill, comfortable nests wrapped in unspoilt nature. And if your legs call for a break : bicycles, poneys and donkeys are available for accompanying your ventures in the rich surroundings.
THE BLUE HOUSE
Restaurated by our own hands since 2000, we have committed to the highest possible standards of nature (stone, lime...), and also for its inhabitants (Max Hallevar duvet covers, organic produce…)
Energy is of course likewise produced by solar panels, a wood and pellet stove. Being in such a pro-natural environment, you will make us happy by (as you are probably used to) keeping your use of water, electricity, wood and pellets to the beautiful necessary.
ATTENTION PLEASE !
We are not a restaurant, tavern, much less a hotel !
It is important to be clear about this, since it has occurred - to our great surprise - that guests arriving in snow white costumes, high heel stilettos and luxury baggage complained about (the rare) spiderwebs in their window's corner, that the << lawn >> was not trimmed (we are speaking of our horse paddocks), or that they were even horse droppings on the same !!!
Such saddens us no less than the irritated guest, since our prime interest is before all to offer pleasure and upliftment, to make accessible the grandiose nature surrounding us, and to share our << style of life >>.
This said, let us emphasize : the Saint Pierre Farm is first of all A FARM - with dust, sometimes mud, with animals and insects coming with them, with cocks greeting the morning sun, peacocks chanting, donkeys and horses expressing their temperament… in short : a place for true Lovers of Nature !!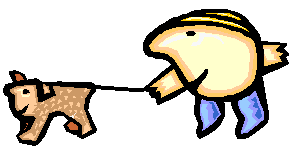 ORGANIC AGRICULTURE
A small neat organic garden returns to the light each spring. Carina, the gardener, is aided by children and volunteers, seeds, plants, waters, trims, cleans and harvests ... but attention, here the Earth is hard, poor and often stony. It requires particular attention, especially since we follow organic farming principles (biodynamics, plant assortment, ...) without any use of products or treatments but our loving care. Due to our many activities with horses, children etc., our harvests are rather late (tomatos at the end of August) and little significant (though delicious). If you are a gardening enthusiast, your counsel, ideas and contributions are welcome.
​
THE DOGS
A good number of our animals living in liberty ... We do welcome our friends the dogs, but always held on a leash and under your surveillance. Also - since we host a grand number of children - the canine races best known for moments of aggression - are not welcome! Finally, we prefer to keep our dog friends from the living quarters (for respecting hygiene, children and upcoming guests). Thank you for also carrying up to date vaccination papers with you.
ATTITUDE TO THE ANIMALS
In our place, animals are of course treated with care and respect, but it is good to emphasize it and to ask everyone to act the same, since we have experienced unpleasing moments : ducks and pigs attacked with stones, strangled chicken and rabbits, hurt poneys ... thank you for sensibilizing your children to this IMPORTANT issue.
THE HORSES AND PONEYS
For beginners and advanced riders alike, we put security first. This begins with the attitude to our animals ! In fact, instead of renting out horses for a season (as is commonplace) we keep our horses throughout the entire year ... and yes, we treat, feed and love them 12 months of the year, instead of simply getting them for 3 months of activities. This may appear costly and incoherent from a perspective of profit, but it is the price to pay for truly knowing each member of the << gang >>. Hence, we know everything about their character, their place in the hierarchy, their ways of reacting to this or that situation... which shows especially in moments of a new rider's first mount and deciding onn their position in a group on an expedition. Highly sensible to soft methods, natural horseriding and ethology, cravaches are ruled out, as well as spurs and kicking heels into bellies. We prefer communication through voice and the senses. Also, we are not a fast track service provider ! At your arrival at the farm for a horseride, we first invite you for getting your mount from the paddock, guide it to the bar, brush it, arrange steps, clean its hoofs, saddle it … so much opportunity for getting to know one another and build trust (this approach requires that you arrive well on time…). Also, many of our horses go without horseshoes, and we opt more and more for saddles without saddletrees, tailored materials ... and as they do not live in boxes, summer nor winter, they are all out on the paddock as a group as in nature… for joyful excursions there is nothing better but happy horses !!
CIGARETTES
For everybody to benefit from the fresh air of the countryside and not disturb the young(est) ones, we ask smokers not to smoke in the highly frequented spaces (inside and outside). Suggestion : Why not offer yourself a small promenade for a discreet smoke while stretching your legs ?
​
THE BIRDS
As all observers of animal protection laws (by the League of Protection of Birds) we provide : nature books, binoculars, birding maps… so you may observe our beautiful nature and all its semi-mediterrenean and -alpine fauna to the fullest. Vultures, Red Beaked Craves, Sitelles, Geais, Buses and other birds of prey are often to be seen.
​
SHOPPING
You are certainly relieved to be far from the tumult of cities for a while, and you are sure safe - since here you find close to zero boutique ! The region however will not let you down for your << basic needs >> and holiday delights :
At Bargème : you find the crêperie and the restaurant, nothing else

At Bargemon (25 mn) restaurants, épicerie, bar tabac…

At la Bastide :

1 bakery/épicerie

1 butcher

1 café

1 hôtel-restaurant

At Comps (at 10 mn) : the same + bar/tabacs, a grocery store and 1 cash machine (at post office)

At La Roques-Esclapon (at 10 mn) :1 bar/tabac/hôtel

At Villaute (15 mn): 1 service station, a restaurant, a large roadside grocery stand in the dir. of Castellane

A Castellane (30 mn) :

1 Casino

1 service station

several bakeries

a good number of restaurants

a bank: Crédit Agricole

bar/tabac
​
​
​
​
​
​
​